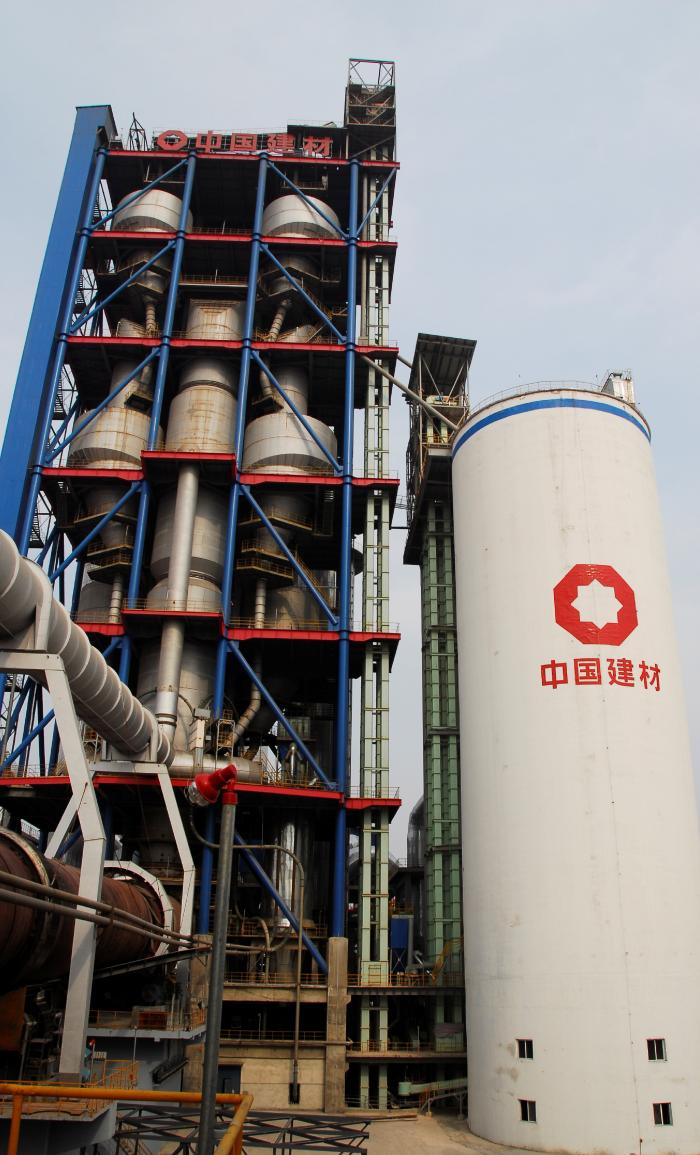 INTRODUCTION   
N-TGD steel wire belt bucket elevator used for kiln feeding in cement production line,the shaft height reach 130m and the conveying capacity is 1335m3/h, which award first prize of China Building Material Industry for Progress in Science and Technology 2005, second prize of National Prize for Progress in Science and Technology 2007, and is also the famous brand high-quality products of mechanical industry. With our own intellectual property, the achievement fills the gaps of related technology and equipment in China, and is substituted for imported products.
1.N-TGD Steel Wire Rubber Belt Bucket Elevator
The N-TGD steel wire belt bucket elevator (hereinafter referred to as N-TGD) has the features of large transportation volume, small space occupation, low power consumption, stable and reliable operation, long service life, single machine super-high lifting etc. This elevator is suitable for vertical transportation of powdery bulk materials or small particulate materials, and is widely applied in the industry such as cement, chemical engineering, coal, electricity, port, foodstuff etc. as high loading transportation system. Such equipment can completely take the place of imported equipment of the same size. It is specially recommended for the following fields in cement product line.
----- Kiln feeding of NSP cement kiln preheater system
----- Raw material and cement silo feeding
The N-TGD (High temperature resistant elevator) performance better than the board chain elevator in following fields, especially the capacity of energy consumption, operational reliability and services life performance better.
----- Raw material discharged from mill
----- Cement discharged from cement mill
----- Material in cement packaging system
----- Material in slag grinding system
2.Technical Features
-----Lifting height is up to 130m
-----Conveying capacity is up to 1335 m3/h
-----Instantaneous material temperature can reach 180°C
    PARAMETERS    
Bucket width(mm)

250

315

400

500

630

800

800H

1000

1250

1400

1600

Bucket volume (L)

5

6.5

14.6

18

29

37

46.4

58

73

99

114

Conveying capacity m3/h

ф=100%

85

117

225

280

450

570

797

997

1255

1547

1780

ф=75%

63

88

168

210

338

428

597

747

941

1160

1335

Lifting height (m)

>100

>100

>100

>120

>120

>120

>120

>130

>130

>130

>130
Note:
a. The bucket volume is the volume when taking water, ф is the material filling ratio.
b. The maximum lifting height is the center distance C between the head shaft and the tail shaft.